Get your tickets
Unfortunately, there are no more tickets available online for this event. Please get in touch with our local pre-sale partner.
Globe Camp
Fleischhauerstraße 22, 23552 Lübeck, Deutschland
Directions via Google Maps
www.globecamp.com
Annotations
Auf dieser Veranstaltung gelten voraussichtlich folgende Corona Regeln:
3G mit Maske am Sitzplatz!
Es werden maximal 500 Plätze belegt
Ausnahmen von 3G:
- Kinder bis zur Einschulung benötigen keinen Test
- Bei minderjährigen Schülerinnen und Schüler reicht die Vorlage einer Bescheinigung der Schule aus, dass sie im Rahmen eines schulischen Schutzkonzepts regelmäßig getestet werden
Wir hoffen auf Dein Verständnis, dass unsere Präventionsmaßnahmen mehr Zeit beim Einlass in Anspruch nehmen werden und bitten Dich,
mindestens 1 Stunde vor Veranstaltungsbeginn
zu erscheinen.
Zu unsere allgemeinen
Hygiene- und Sicherheitsvorkehrungen
.
Our local partner / ticket agency
Globe Camp
Fleischhauerstraße 22
23552 Lübeck
Germany
Directions via Google Maps

www.globecamp.com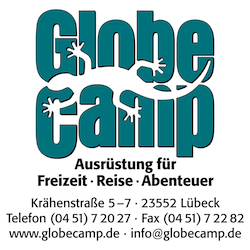 Venue
Kolosseum
Kronsforder Allee 25
23560 Lübeck
Germany
Directions via Google Maps


www.kolosseum-online.de

Doors open at: 18:30



All prices include 7% VAT. Proof must be provided for each discounted order.